QUINTESSENZA RESTAURANT
Treat yourself to a special moment of exquisite taste, located in the heart of Sanremo where the quality of products, attention to detail, and competitive prices guarantee an indelible sensory experience.
see menu
reservations

Quintessenza Restaurant is a remarkable place, framed in the heart of Sanremo, in the central Corso Matteotti – the pedestrian shopping street – and a few steps from both the Casinò di Sanremo and the bike path of the Riviera dei Fiori Coastal Park.
It is a recently renovated restaurant, where the quality of food, attention to detail, and competitive prices are its greatest strengths. Thanks to its central location in the main pedestrian street of Sanremo, Quintessenza is the ideal restaurant for a relaxing break in the name of elegance and good taste.
Come and discover our location, on the ground floor of the Best Western Hotel Nazionale Sanremo. Perfect for a business lunch or a special occasion to share with loved ones. Our primary goal is to deliver customers – including guests of the Best Western Hotel Nazionale Sanremo – quality products in an innovative way. At Quintessenza, we combine tradition and experimentation while paying great attention to the presentation of our dishes.
The fruits of our continuous research are within reach of all who have the opportunity to taste our cuisine, full of aromas and flavors unable to disappoint. Take a look at our photo gallery to visit Quintessenza virtually, and do not hesitate to contact us for more information. Whether you're booking a lunch, dinner among a few intimates, or a small birthday party, we are here for all your needs related to schedules and offers.
The dining room of the Quintessenza Restaurant, arranged on two levels, is air-conditioned and recently renovated with furniture that recalls a refined liberty style. It can accommodate more than 80 guests while an elegant outdoor seating on Corso Matteotti – the main shopping street of Sanremo, at the foot of the Casino – We also offer another 40 seats for those who prefer to enjoy the flavors of the Quintessenza Restaurant's cuisine in the lively pedestrian center of the City of Flowers, enjoying the mild climate that only the Western Ligurian Riviera can offer in all seasons. To ensure our guests have a pleasant experience all year-long, we provide heating to our outdoor dining area.
Quintessenza Restaurant also boasts a large terrace, located on the seventh floor of the Best Western Hotel Nazionale Sanremo, from which you can enjoy a breathtaking view. An ideal location for group/corporate dinners, birthdays, meetings, aperitifs, and refreshments. The terrace allows you to admire hidden views of the City of Flowers in a truly evocative place. Perfect for rich buffet banquets, a unique setting suitable for any event. There is also a large, covered area, making the terrace even more versatile and usable for any time of the year, regardless of weather conditions.
he most particular. The endless search for the best ingredients and an ever-renewed menu transforms every dish into a real journey for the taste buds, between flavors that – starting from the tradition of our territory – lead to a cosmopolitan culinary proposal able to amaze and fascinate every palate. We use raw materials mainly from Sanremo to enhance the local production of vegetables of the highest quality and to ensure freshness and genuineness. Our food is seasoned strictly with extra virgin olive oil of taggiasca cultivar. The à la carte menu offers traditional dishes skillfully presented with a great spirit of experimentation and the Chef's daily specials that vary according to the catch and the market of the day. The vegetarian and vegan dishes on the menu are also carefully prepared. Upon request, it is possible to prepare some dishes for celiac customers.
Moreover, Quintessenza Restaurant offers a nationally extensive wine list with particular attention to the qualified local production, Rossese di Dolceacqua DOC, Vermentino, Pigato, Ormeasco, and Granaccia Riviera Ligure di Ponente DOC, Moscatello di Taggia DOC, for an unforgettable wine/food pairing experience. Quintessenza Restaurant Sanremo also offers a wide selection of traditional Italian pizzas, always appreciated by international customers, thanks to the ongoing effort to prioritize the quality of the raw ingredients used.
The Chef recommends
Here are some of the stages of our sensory journey: let yourself be fascinated by the elegant combination of tradition, flavors, colors, and aromas distinctive of our territory.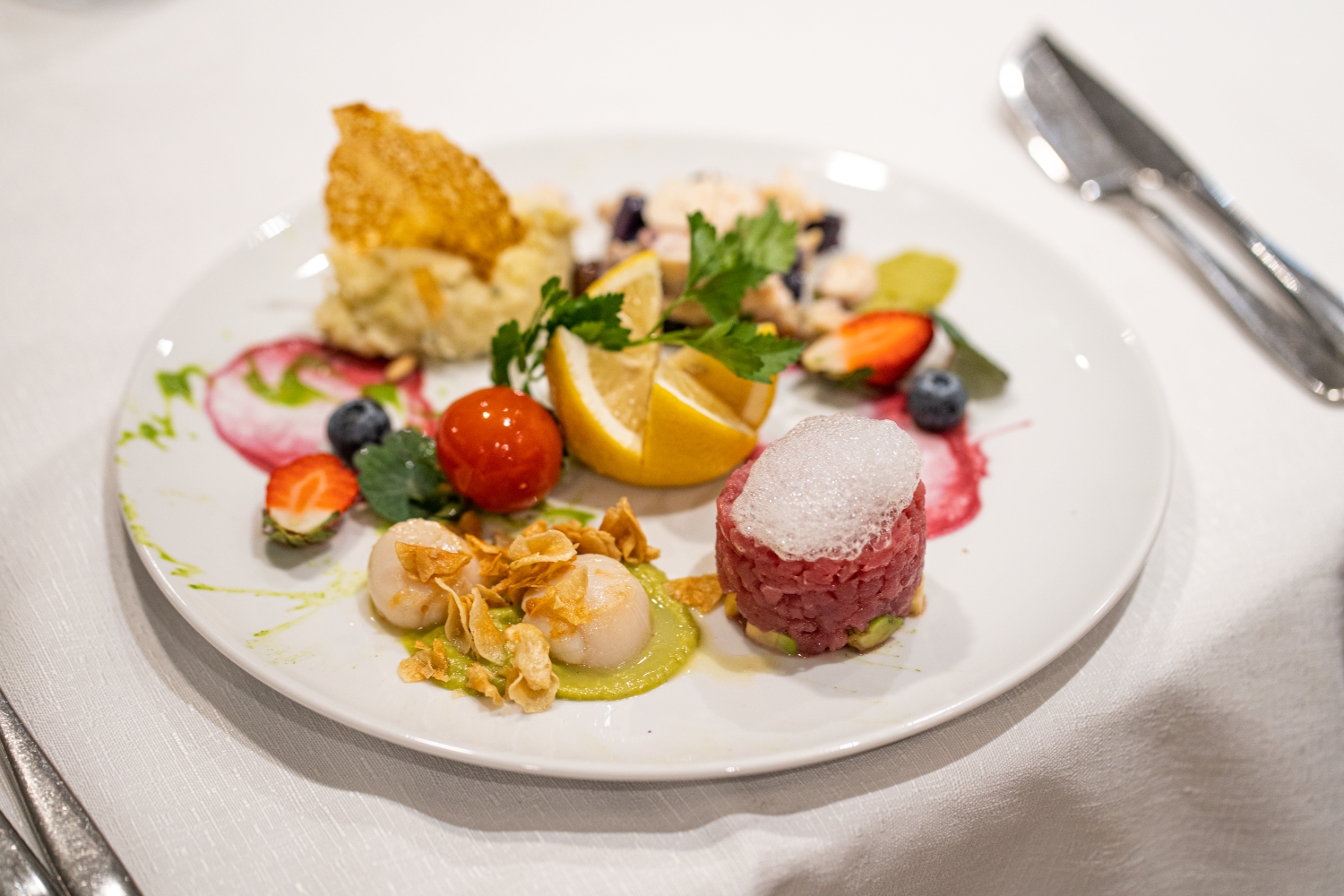 Degustazione di mare Quintessenza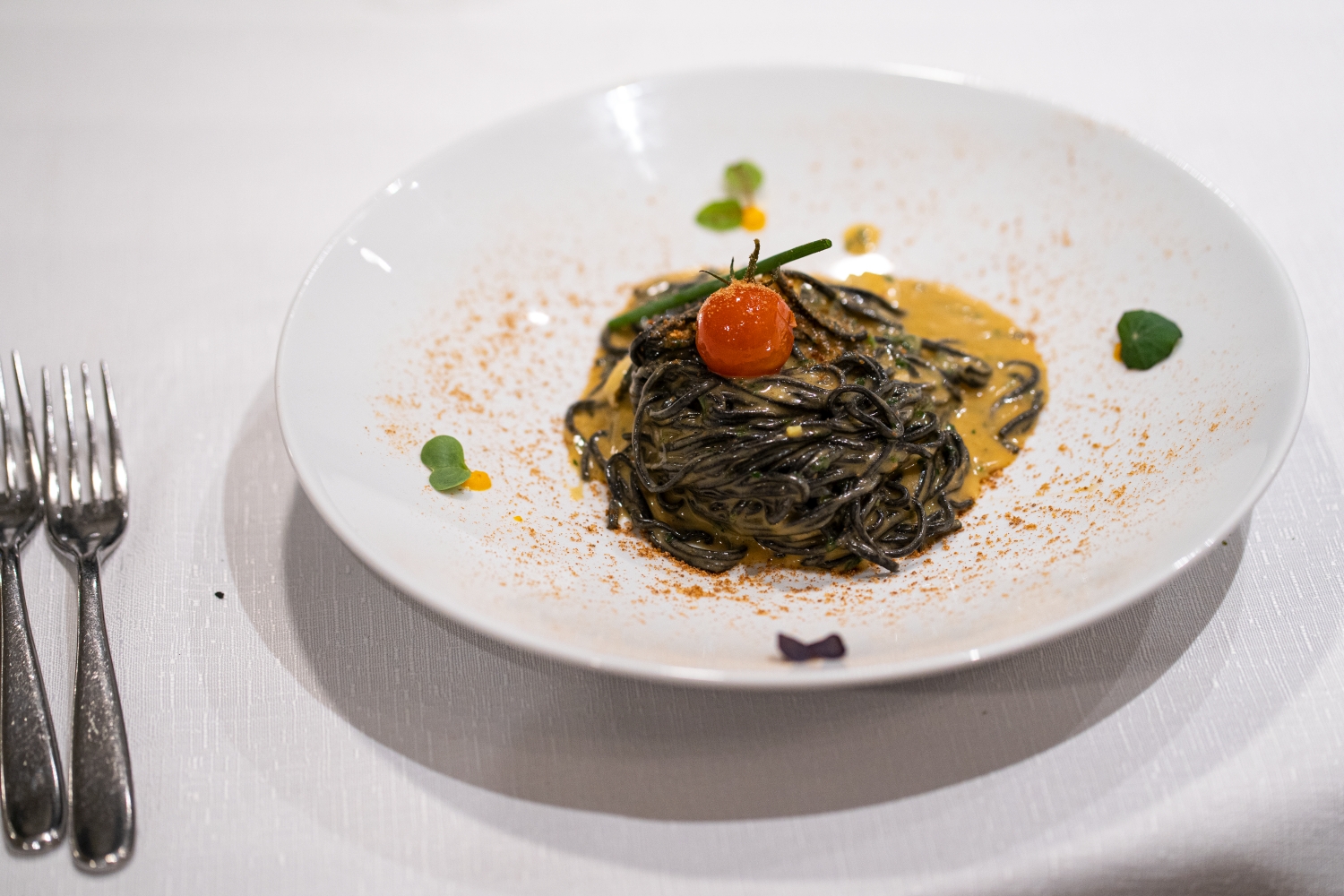 Chitarrino al nero di seppia con emulsione di riccio di mare e bottarga di tonno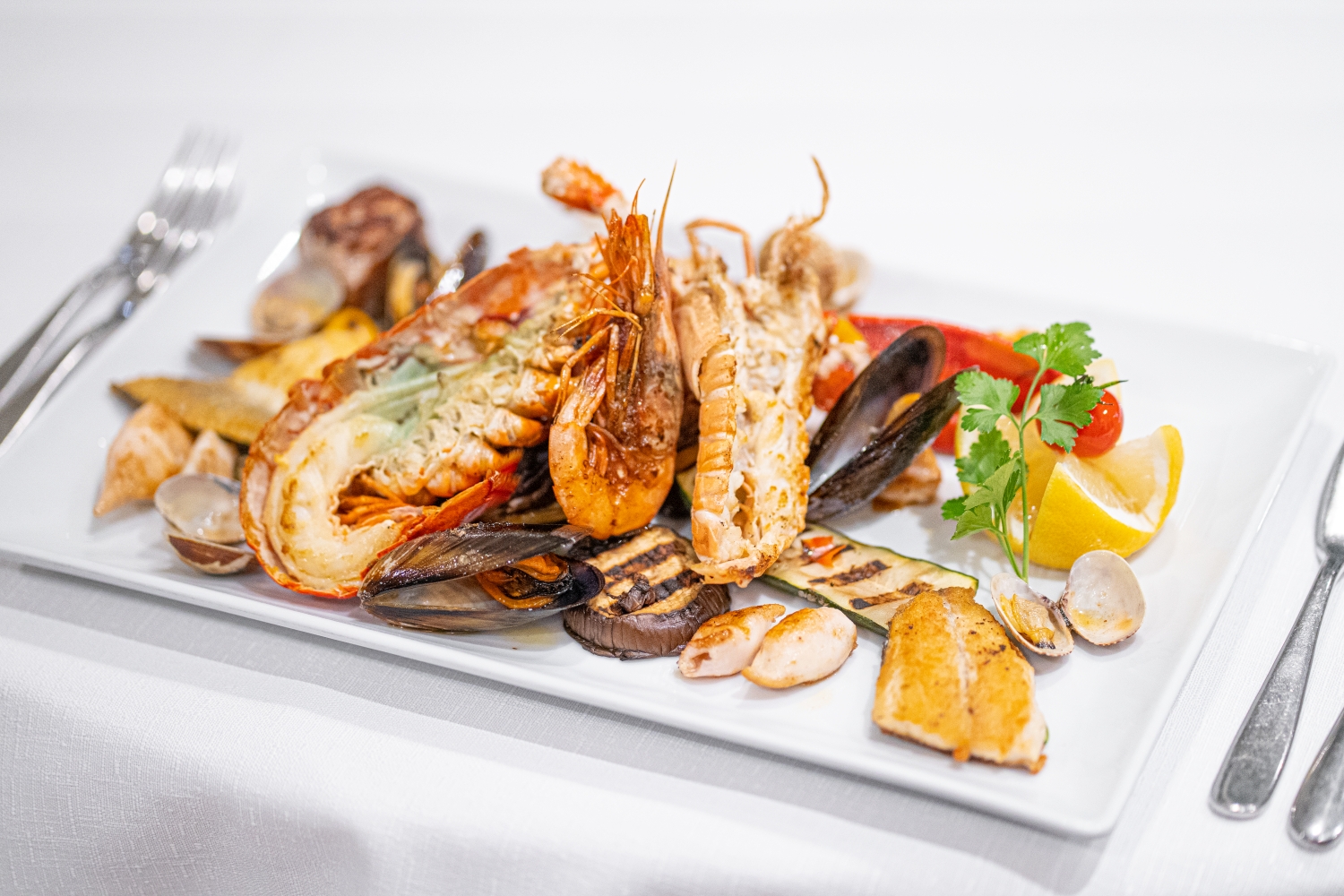 Grigliata Reale di pesce e crostacei con verdure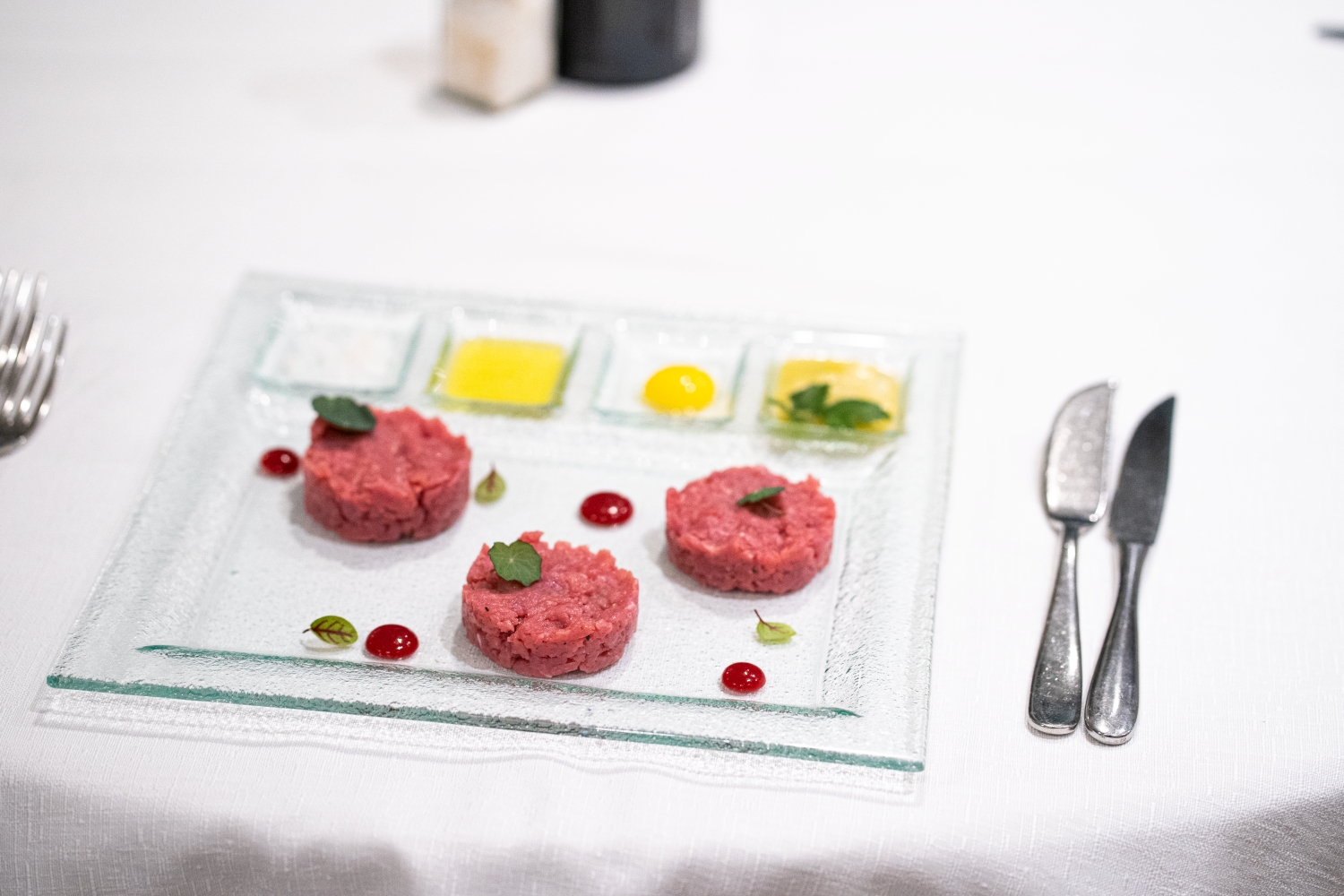 Finissima tartare di Fassona Piemontese ai tre sapori uovo di quaglia, crema di acciuga, olio e sale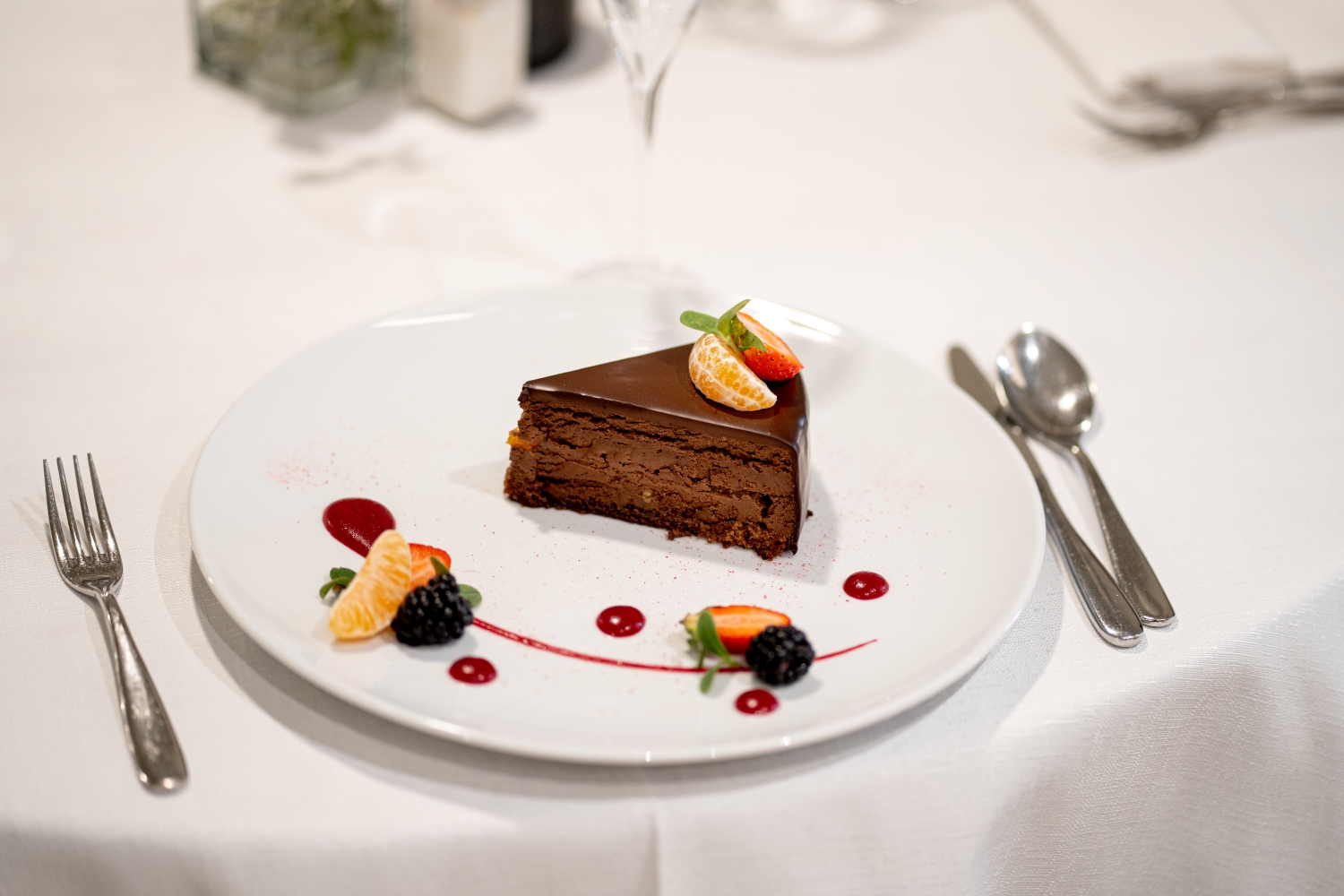 Mousse al cioccolato con cuore di gelee al mandarino e frutti rossi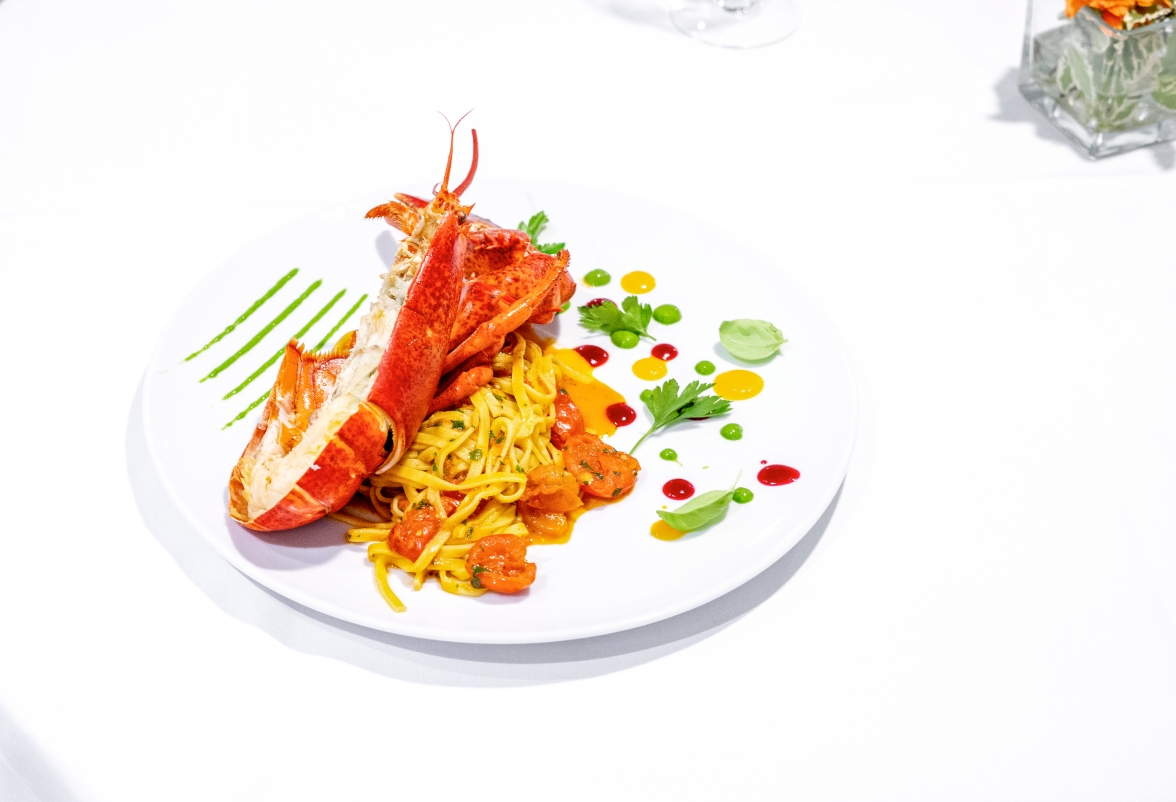 Tagliolini all'astice e punte di asparagi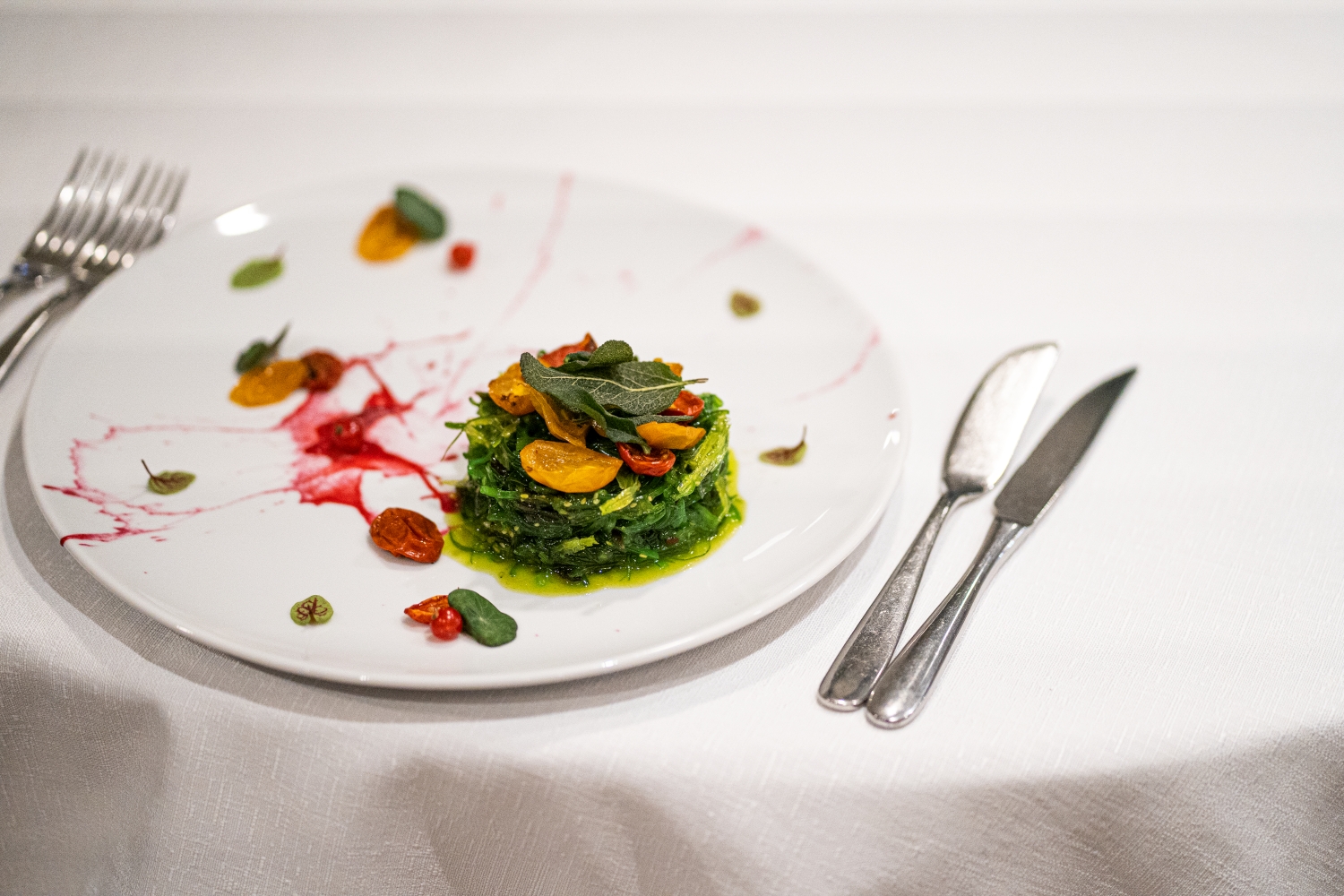 Insalatina di alghe Wakame, pomodori confit e salvia fritta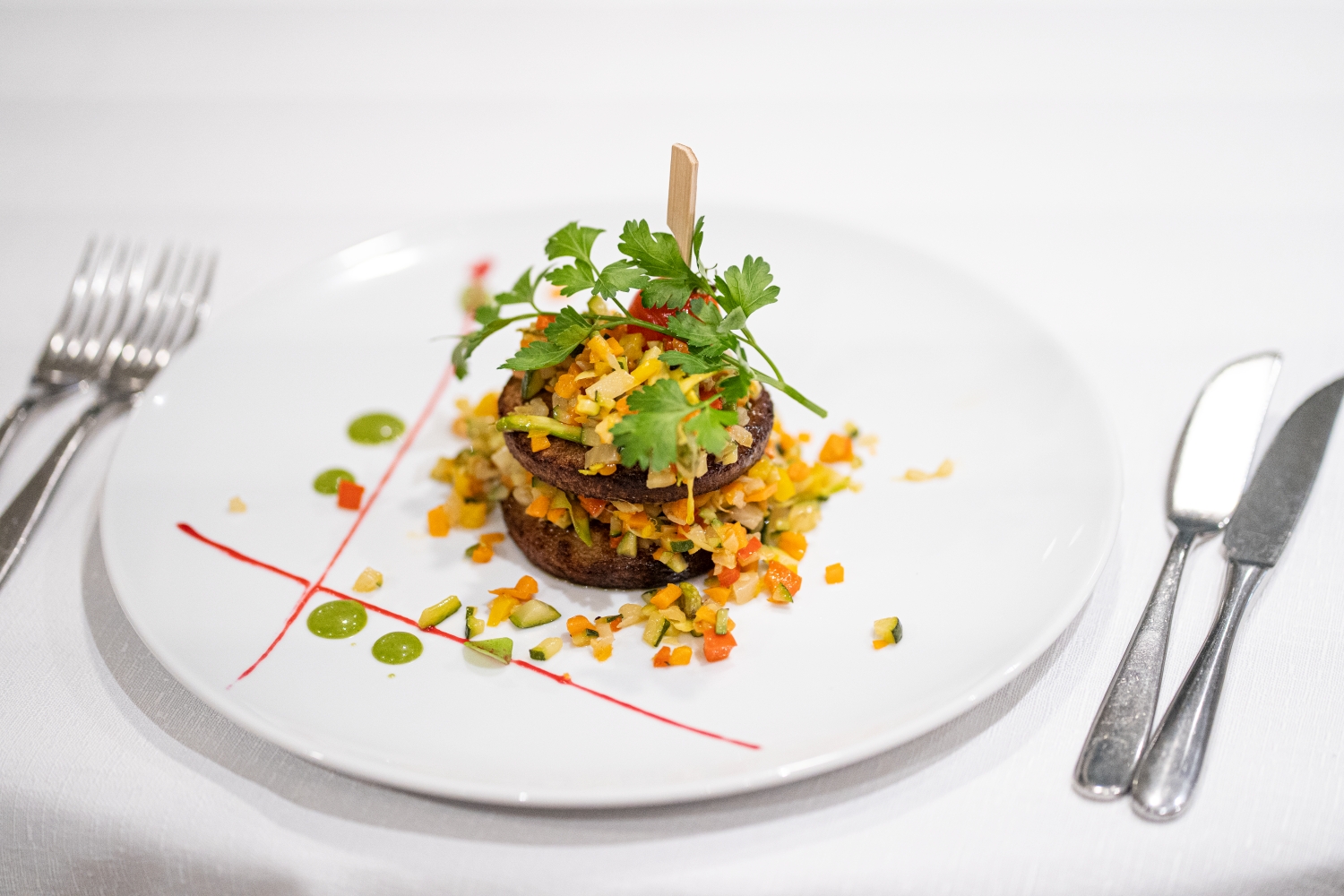 Burger vegetale su verdure croccanti al sesamo
Your opinion is very important to us. For us at Quintessenza Restaurant and for all those searching for a restaurant in Sanremo that suits their needs. Share your experience to help familiarize others with our establishment. It would be a great stimulus for us, who are always looking for inspiration to improve and ensure a service that fulfills your expectations.
12:00 – 14:30
19:00 - 22:30
Write to us
Don't be shy. Let us know if you have any questions!